Destination Healing & Yoga Retreat
Come heal with us in this vibrant and magnificent part of the world! 
This retreat is designed to wrap your beautiful Tuscan vacation in health, vitality, and healing in a supportive, communal group setting. Participants will experience the nourishment and care at the gorgeous Ebbio Organic & Sustainable Farmhouse, adventure through hills of Tuscany, and to the quaint towns nearby, all while deepening their journey in the structure and container of consciousness, healing, and somatic practices.
Spaces are very limited, so if you know you want to join us, please register below! And if you have any questions at all don't hesitate to contact us at info@gabrielli-chloe.com
Imagine a vacation where you not only play, adventure, and experience the culture and beauty of the land you visit, but you also rejuvenate and energize your experience with deep healing on all levels; physical, mental, emotional, and spiritual! Gabrielli and Chloë are unusual in their willingness to recognize that healing is happening through all the moments of the experience, not just during a structured exercise or group process. They are approachable and available for support throughout your journey. They listen deeply and will be led and guided by the spirits of the group and the land.

7 nights accommodation at the glorious Ebbio farmhouse
daily circles including group healing practices, guided visualizations, and sacred channelings
3 fresh organic vegetarian meals a day
daily sunrise somatic practice (yoga, movement, guided visualization, etc.)
a dance and movement session

full access to the beautiful Ebbio retreat facilities and grounds
Added Bonus:
Because Gabrielli and Chloë are known for their improvisational, intuitive healing approach you can expect spontaneous singing, dancing, and healing to unfold alongside the organized schedule.
 Your stay does not include:
airfare

transport to and from the airport

insurance, visa, and any other travel related expenses 

extra meals

optional excursions and holistic therapies (these can be added for an additional fee, see below for more details)
Gabrielli LaChiara and Chloë Faith Urban are dear friends and allies in healing. They are joined together in their mission to inspire and help others, dismantle oppression internal and external, and to facilitate profound healing on Earth. In 2001, Gabrielli founded the Infinity Healing Practice, which they use as their foundation. They both hold their own private practices as healers and together they offer workshops, retreats, intensives, and training all over the world.
Their offerings are experiential and emergent, constantly evolving to meet the ever changing needs of participants and the world at large. They believe in a world where justice and equity for all racial groups, ethnicities, genders, sexual identities, abilities, and socio-economic classes is not just possible, but necessary for the healing of Earth and humanity.
Gabrielli and Chloe's work and teachings are based in profound intuition, neural science, energy medicine, and a rich and complex pursuit to follow the organic nature of healing. They weave and dismantle energies that block pathways to emotional healing and invite you on a participatory journey that blends practical, informative curriculum with divine essence.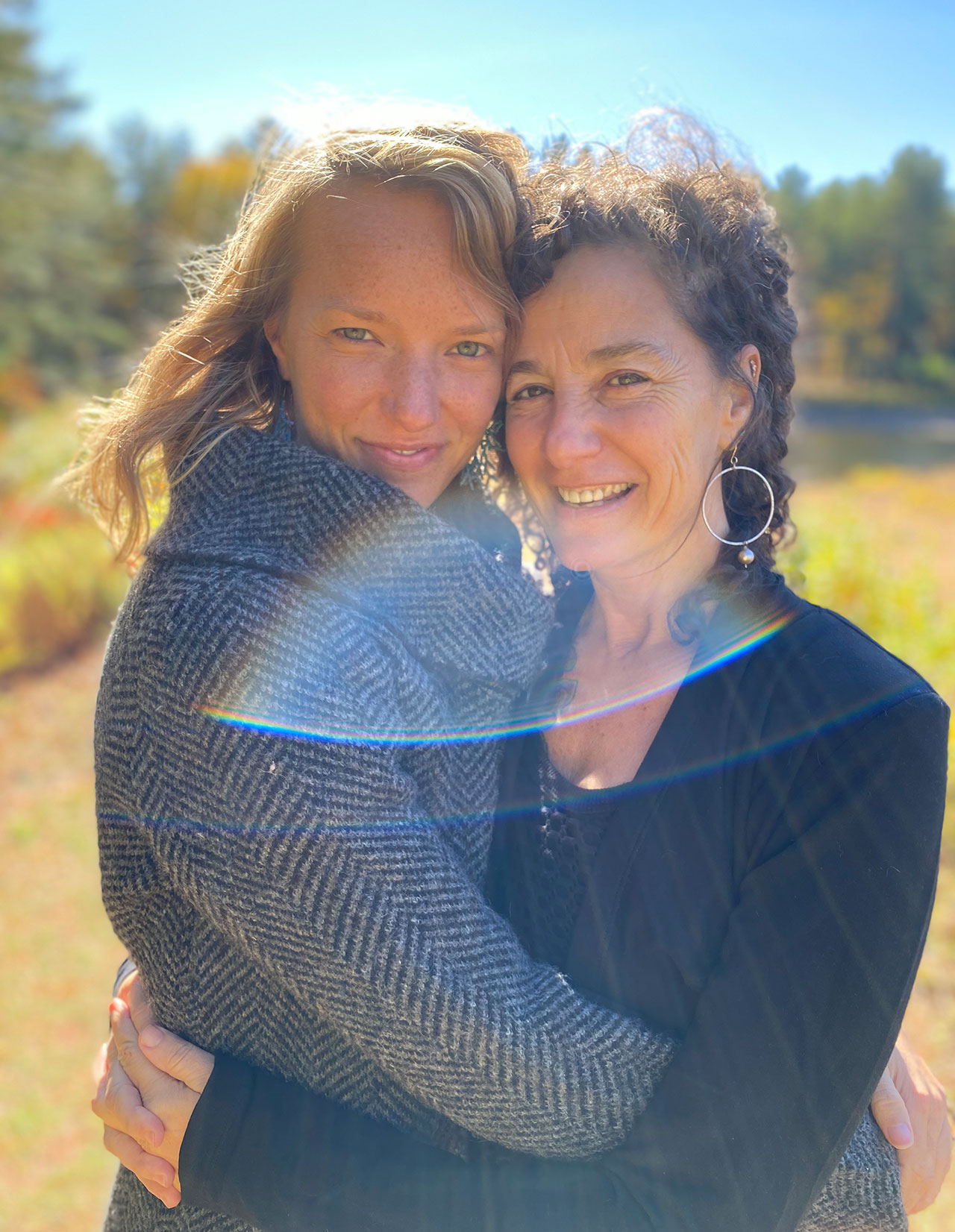 How Much
Single: $4,250 (limited – act fast)
Shared: $2,950 
Relaxing Thermal Springs
Tuscany's volcanic geology has left it with the highest concentration of thermal springs in Italy. Nestled in green settings or antique settings, restorative waters can be found all around: nearby sites include Bagni Vignone, (40km) a medieval village built around a pool with a natural hot spring, Rapolano Terme (45km), and Bagni San Filippo (80km).
Region of Art and History
Lovers of history, culture, museums and art will be delighted with Ebbio's location, less than an hour from the seven UNESCO heritage sites in Tuscany. Monteriggioni is within walking distance (1.8km), and the famously beautiful cities of Siena (15km) and Florence (45km) are easily reachable by car. The nearby medieval towns of San Gimignano (25km) and Volterra (40km) are like open-air museums.
Historic Hiking Route
The Via Francigena is the ancient path that has connected Canterbury and Rome since the Middle Ages. Nowadays it remains a pilgrimage path, as part of the Way of Saint James (Camino de Santiago) but also presents a different way to discover Tuscany. Take a journey through time in close contact with the ancient surroundings and local shops. Ebbio is just 800 metres away from the starting point of the route from Monteriggioni to Siena; the route from Monteriggioni to San Gimignano starts just over 1 km away.
Other Outdoor Activities
Horseback riding
Horses are waiting just 5 km away from Ebbio for you to take out on a ride.
Biking
You can organize a guided tour or rent a bike to discover the hills of Tuscany for yourself.
Giving back to Ebbio
Get involved in the farm life, get your hands dirty and help make Ebbio an even better place.
 We look forward to being on the journey with you!
A Chloe Faith Graphics Creation.
©2020 Gabrielli LaChiara & Chloë Faith Urban